A good buyers agent is one of the most invaluable assets you can have when buying a property. Many people want the reassurance that comes with getting help from someone who manages buying and selling homes everyday. Why is this?
        Purchasing a home can be one of the most stressful and critical decisions most people make in their lifetime. Many people do not realize that buying property is a complicated business that requires a fair amount of time organizing, planning, and absorbing real estate and legal jargon.
But with the right real estate agent to help guide you, home buying will be a fun and rewarding experience.. Whether you are a first time home buyer, looking to downsize or upsize, or simply investing in property, I can create a strategic plan to suit your needs of today's market from beginning to end, including finding the right property, estimating and understanding the trends and psychology of the real estate market, lending options, negotiations, escrow, final closing, and much,much more.
A summary of my day-to-day routine working as a buyers agent:
I line up my showings for each client for the day and run comparables in advance so that I can give my client a fair market value for each home as we are viewing them. I generally recommend a price range to offer in and try to do my best to make sure my clients are as educated as possible when it comes to the value of different property types.
I set up the right customized information that includes local school information, repair shops, top reviewed restaurants, popular entertainment, and other pertinent local information in areas you may find relevant within the district of your interest.
I recommend home inspectors and once the inspection is completed, I write the repair/replace addendum and negotiate with the other realtor. I also keep track of inspection, appraisal, financing, and closing dates. I coordinate with the lender to make sure that the financing aspect is moving along the way it should and keep my client in the loop at every step. I try to make the process as smooth as possible and am there at every turn to advise, assist, and help make the process enjoyable and fun!
My Buyer Services Include:
Real Estate Experience and Technology.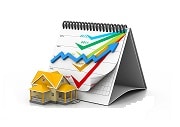 Considering we live in the heart of the tech world, I use the most current and evolved technology to help you stay informed about the market to manage your purchase. Alarmingly, Zillow and Redfin can miss the mark by 20% off their average sale price on homes.  Thus, it is imperative to work with a realtor who has the experience within her brokerage and can be physically present to evaluate home prices. I can gather factual information 24/7 – real time on the go! We utilize top technology to estimate prices, find the right properties, organize documents, and get our information quicker than the public. We maintain efficiency with our experience + technology and can out-beat any app or website with our services.
Local Network and Connections.
Our brokerage keeps up to date with the entire real estate market of San Francisco Bay Area. We communicate across the bay with sellers and buyers on all homes, price ranges, and property types. When it's time to make an offer, I'll provide unrivaled guidance, detailed market information, and put together the best analysis on how you might want to make that offer stand out amongst other offers that may come in for that particular seller.
Guidance Through The Process.

  I will help you review all disclosures, contracts, and additional documentation for the properties you are interested in and establish the right offer price and terms. We will go over every disclosure and agreement from start to finish with any questions you may have answered to fully prepare you for your offer and closing sale of the purchase on your property.
Inspection Assistance.

  Every property has errors and pending issues and therefore, it is imperative that you have the property inspected to the best of your ability in order to achieve a strong understanding of possible improvements within the home. I will provide a list of qualified home inspectors and attend inspections with you. It is important to differentiate qualified inspectors from the underqualified ones. If the inspections reveal items that require correction, I will advise you as to whether or not it may be possible to obtain credits or repairs as well as whether it may be a good negotiation tool in the process of buying the property.
Closing Assistance.

After making the purchase offer on  your dream home to which the seller accepts, the transaction will head into escrow. This process involves a third party who will control the steps that are necessary to complete the sale, including the completion of disclosures, titles search, insurance, inspections of the property, pest inspections, and much more. I will monitor the escrow process and keep you informed of how escrow is progressing, and when a situation arises that requires your immediate attention. Once everything is completed during this process, the funds will be disbursed to the seller and you will be given the keys to your new home! When signing the closing papers, I will be available to handle any last minute details and ensure that any questions you may have will be answered.
San Francisco Real Estate for Buyers
Prices vary in each area and neighborhood of San Francisco due to the uniqueness, size, antiquity, modernity, and other variables of these homes. Let's sit down together and identify the right options to meet your needs and budget.
As your realtor, my knowledge of developing neighborhoods will help you. Developing neighborhoods may be one of the best routes to take when buying property. Nopa, Soma, North Beach, The Mission, West Portal and other districts all have different prices and types of properties.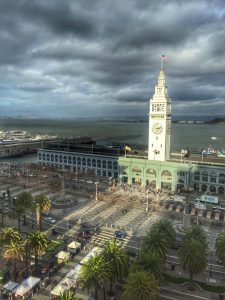 San Francisco neighborhoods have evolved over the years, many going from not so trendy to becoming the hottest spot around!  Changes in city planning, transportation, and construction can all signal changes to a neighborhood. When buying property, you may see a huge increase in the price over the years due to changes within neighborhood.
Considering a fixer upper with property that may deem to be unattractive. With inexpensive enhancements, you may see a property go from a low to much higher value over time. You may experience lasting value by repainting, removing carpets to reveal hardwoods, or making other sensible changes.
Considering a home with a 'major' defect. Disadvantaged properties are less likely to receive multiple offers or bids over the asking price. If repairs and related costs are reasonable, and you are willing to commit to a renovation project, this type of property may be a great option. Cost-effective repairs can reap major benefits when it comes time to sell. While some defects are incurable (like location), they may not affect your personal enjoyment of a property.
Considering a tenancy-in-common. Tenancies-in-common, in buildings of three or more units, tend to sell for less than comparable condominiums due to unique TIC ownership and financing rules. Some TICs may eventually convert to condos, providing significant advantages to owners who make the transition. TICs can be more difficult to sell than condominiums, but for many buyers, they present an opportunity to get more for their money in San Francisco.